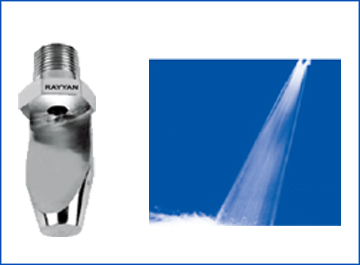 Flat Jet Nozzles With High Impact
Flat jet nozzles with high impact a powerful flat jet narrowly defined spray pattern provides CLOG resistance it is of deflector type spray pattern
Introduction 
Does your industry need a sophisticated and clog-resistant nozzle spray? You should go with Flat Jet Nozzles with High Impact devices. As powerful flat jet sprayers, they produce flat jet and definite spray patterns to provide clog resistance while in operation.
Features of High-Impact Flat Jet Nozzles
Flat Jet Nozzles with High Impact equipment possess the following features to serve the demands of commercial units.
As high-impact nozzles, they can operate up to 150 LPM flow rate at an operating pressure of 10 bar approximately.
High-impact flat jet spray nozzles consist of metal and stainless steel.
The nozzles have adjustable both spray angles and inclination angles, where spray angles are 30 degrees and 60 degrees and inclination angles are 10 degrees, 20 degrees, and 40 degrees.
Flat Jet Nozzles with High Impact have inclined and flat fan spray patterns to distribute the fluid uniformly.
What type of product do we offer?
We have qualified professionals at Rayyan Spray Systems who adopt innovative technologies to design high-capacity and high-impact nozzle sprays. For further details, visit our website.
The quality control measured are taken right from raw material stage to final product and that is readily reviewed through necessary documents. Internal inspection report is made for every lot and the same is given to the customer along with material TC report. All our measuring INSTRUMENTS are calibrated periodically.
We are the manufacturers and suppliers of the different type of precision industrial Spray Nozzles and Accessories since in 2004, Today 'RAYYAN SPRAY SYSTEMS' is a trusted name in the manufacturing different types of nozzles used in various fields our fields of specialization include manufacturing nozzles for surface treatment, chemical industry. Steel making industry, power engineering and environmental technology, air conditioning, fire protection, paper industry, Food and beverages, Machine tools and agriculture.
We also manufacture nozzles as per your Specification and sample. We attribute our success to our motivated and skilled work force. Who can accomplish job order of varying magnitudes and complexities. We are proud to have esteemed customers who have entrusted their faith in us over the years .
Applications of High-Impact Flat Jet Nozzles
Every high-impact flat jet nozzle has found its wide applications to perform deep cleaning and washing tasks in commercial units. A few Flat Jet Nozzles with High Impact are useful in germination, drying, roasting, milling, extrusion, and other processing techniques in manufacturing companies. Steel and metal industries use high-impact nozzles for phosphating and decreasing activities.
Cleaning Washing
Decreasing and Phosphating
Processing techniques
| Spray Angle | Flow rate lpm at pressure (p) = 0.5 to 10 bar | Connection | Materials |
| --- | --- | --- | --- |
| 30° to 60° | 1 to 150 | 1/4" to 1/2" BSP/BSPT/NPT-(M) | Brass, SS-304, SS-316, PVC |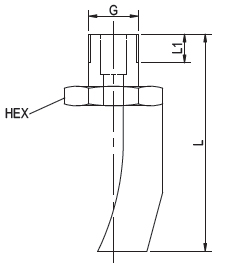 Special material and connections on request.