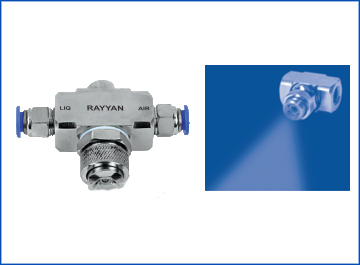 Air Atomizing Nozzles (Flatjet / Full Cone)
Atomization produced by a combination of air and liquid pressures. Air atomising spray nozzles mixes liquid and air to give fine mist like humdification. It is available in cone and flat spray patterns

FLAT JET / FULL CONE) This type of nozzles utilize a collision of air and liquid to provide an atomized spray various type of nozzle designs are available to comply with customers special application.
Introduction
Many manufacturing companies and industries today need nozzle sprays, which cause atomization by combining liquid and air pressures. Here comes the role of Air Atomizing Nozzles.
Features of Atomized Nozzles
Air Atomizing Nozzles come with the following interesting features-
The nozzles use both liquid and air collision for providing an atomized spray.  Every type of air-atomizing spraying nozzle can produce fine mists similar to humidification.  Air Atomizing Nozzles are available in both flat spray and cone patterns.
What type of product do we offer?
We at Rayyan Spray Systems supply full cone and flat jet types of atomized spray nozzles. If you want nozzles for specific applications, you should visit our official website.
Applications of Atomized Nozzles
Many aromatherapy and pharmacy centers use Air Atomizing Nozzles for atomizing viscous liquids.  Manufacturing companies use atomized spraying nozzles to humidity goods and machines to ensure their working conditions. Food and beverage industries use flat jet or full cone air nozzles for air humidification. In some cases, automobile industries use air-atomized conic nozzles for lubrication.
Atomization of viscous liquids
Cooling, Humidification of air
Humidification of goods
Lubrication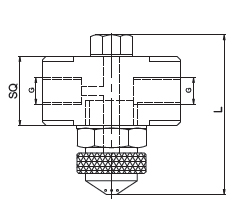 Spray Angle
Flow rate lpm at pressure P = 0.7 - 4 bar
Connection
Materials
15°, 20°, 25°, 30°,
45°, 60°, 90° 120°
0.05 to 3
1/4" to 1/8" BSP (F)
SS-316, SS-304
Special material and connections on request.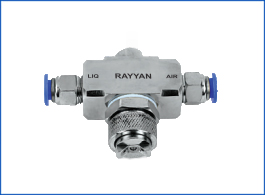 External Air Atomizing Nozzle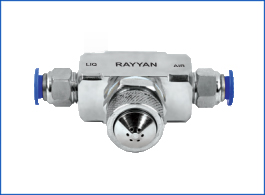 Full Cone Air Atomizing Nozzle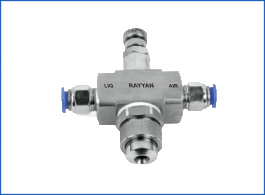 Air Atomizing Nozzle With Flow Control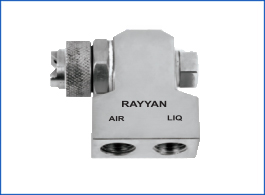 Tangential Entry Atomizing Nozzle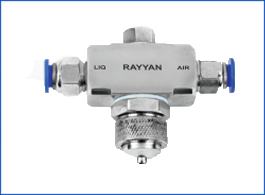 Flat Air Atomozing Nozzle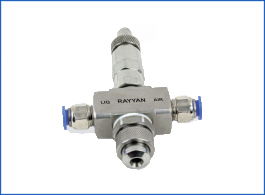 Air Atomizing Shutt Off Needle & Flow Control